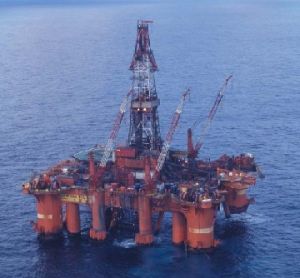 A3Pi Services has been a respected services provider to the Great Lakes and Sea Water ports of the United States Marine Industry for over 30 years. Early in the history of A3Pi, Mr. Ojala, the President and founder, gained the reputation of "Have Bag, Will Travel." Within a week of founding the company, Mr. Ojala traveled to Denmark, where he serviced the loading computers on the cranes for a drilling rig in the North Sea. That same year, he provided services to a research vessel on Kwajelain Island, a Galapagos passenger vessel in Ecuador, and a gas tanker in Peru. The travel has never ceased, and Mr. Ojala has visited every continent except Antarctica (still trying), as well as numerous Pacific and Caribbean Islands. Interesting projects have been completed in Yap, FSM (Micronesia), Pago Pago, American Samoa, several New Zealand and Australia shipyards, Fiji, Guam, Okinawa, Korea, Japan, and the Ukraine, just to mention a few.
Although this travel has been exciting, the point to be made, is that A3Pi Services, LLC has tried to provide reliable and trusted service to its marine clients, worldwide, and whenever the call arrives. When it has not been possible for Mr. Ojala to personally satisfy his clients' needs, he has organized a list of reliable subcontractors in many locations, who can provide the same trusted services.
Several new developments have occurred involving A3Pi Services, LLC which will provide better services to the marine industry, worldwide:
A3Pi Establishes Croatian Location, Near Triste, Italy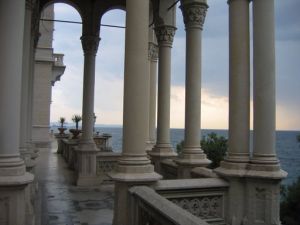 Some years back, a property in Buzet Croatia was acquired to better serve European clients. It is helpful in expediting work particularly in the Mediterranean and Eastern Europe. Buzet, near the Adriatic Sea is only 45 minutes away from the Ports of Trieste, Italy, and Koper, Slovenia.
Mr. Ojala carried out several large projects in Eastern Europe and various Mediterranean ports in 2005, totaling over 9-weeks working time alone, and having a permanent office and home in the area made sense, both from a business standpoint, as well as a beautiful and peaceful place to recover from jet-lag and relax between projects.
Access to Spain, Italy, Croatia, and Greece, as well as other Mediterranean and Black Sea ports, plus quick flights to the Baltic for larger projects, has been requested by both American and European clients, to have local access to a recognized and trusted, American Marine Surveyor in the South-Europe region.
The Croatian Corporation is named OJALA d.o.o., and is located near Buzet, in the far Northwest Corner of Croatia, on the beautiful Istrian Peninsula. Easy airport access is available from Trieste, Italy, allowing same day arrival in most Mediterranean seaports, and next day arrival in the Baltic, England, etc.
Mr. Ojala is always enthusiastic about opportunities to serve Europe, and welcomes any inquiries into services which can be provided in these regions.